www.forscope.hu
Windows 10 Enterprise LTSC 2021 Upgrade
Windows 10 Enterprise LTSC 2021 Upgrade
magyar és
több mint 10 másik nyelv
angol
német
olasz
francia
portugál
spanyol
szlovák
cseh
lengyel
bolgár
+ számos egyéb nyelv
A kép csak illusztráció. A terméket csomagolás nélkül szállítjuk.
Szoftver típusa:
használt, örökös
auditálásra kész jogi dokumentációval
Variáns:
elektronikus tanúsítvány
Készleten
Elektronikus kézbesítés 5 percen belül
Jelenleg nincs készleten
Kézbesítés e-mailben
104 000 Ft
37 900 Ft
48 133 Ft
ÁFA-val együtt (27%)
Egyéni ajánlat
Auditálásra kész jogi dokumentáció
Mivel ez a termék használt szoftver, a törvény 4 feltételt határoz meg, amelyek a szoftver tulajdonjogának jogszerű átruházásához szükségesek.
Mi biztosítjuk az első tulajdonos nyilatkozatát, amely megerősíti, hogy minden jogi feltétel teljesült:
Az első felhasználási ország az EU/EGT-n belül vagy Svájcban volt.
A terméket teljes egészében kifizették a szerzői jog tulajdonosának.
A termék örökös, a használatának nincs időkorlátja.
A terméket az első tulajdonos már nem használja.
A jogi dokumentáció részét képezi a Forscope nem-használatbavétel nyilatkozata is.
Szeretne többet megtudni a rendelkezésre bocsátott dokumentációról? Olvassa el cikkünket.
Jogi dokumentáció minta
Átvihető (online aktiválás)
Egy eszközhöz
Lejárat nélküli
A Windows 10 teljes verziójaként kell telepíteni és aktiválni
Termék típusa:
teljes verzió; esetlegesen frissített a szerzői jog tulajdonosával kötött karbantartási megállapodás alapján
Disztribúció formája:
mennyiségi (OLP, EA vagy hasonló); elektronikus tanúsítvány
Másodlagos szoftver:
igen; az összes szükséges dokumentumot az EU jogszabályaival összhangban szállítjuk
Érvényesség:
életre szóló
Átruházhatóság:
átvihető
Telepítési eljárás:
telepítés a gyártó telepítőfájljából (a fájl letöltéséhez linket biztosítunk)
Architektúra:
32/64 bit
Nyelv:
többnyelvű szoftver
Kompatibilis számok (P/N)
:
KW4-00244
12.01.2027
Szoftvertanúsítvány
Az EU jogszabályainak megfelelő dokumentáció
Vásárlásról szóló igazolás (számla)
Telepítőfájl letöltése
Processzor:
1 GHz
Memória:
1 GB RAM (32-bit); 2 GB RAM (64-bit)
Merevlemez-terület:
16 GB (32-bit); 20 GB (64-bit)
Grafika:
DirectX 9 grafikus processzor, WDDM 1.0 driverrel
Ajánljuk még
Office 2016 Standard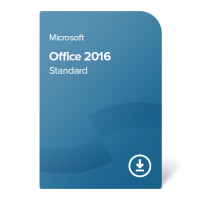 44 900 Ft
Office 2016 Professional Plus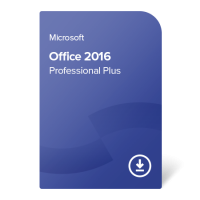 44 900 Ft
Windows 10 Enterprise LTSC 2021 Upgrade
Windows 10 Enterprise is the recommended solution for medium and large businesses – it contains all the features of Windows 10 Pro but also employs important security and management instruments that are essential for the smooth functioning of more complex company structures.
The main differences between Windows 10 Pro and Windows 10 Enterprise lie in security, as this is where larger companies are most sensitive. Enterprise brings Windows Defender Application Control, Guard functionality, and Advanced Threat Protection (ATP). Another very important advantage of Enterprise over Pro is the Device Health service in Windows Analytics which allows users to identify and remediate device-level issues, such as common crashes.
Other features that Windows 10 Enterprise introduces are:
Management and deployment – DirectAccess (allow remote users to access internal networks over a VPN-like system that establishes a bidirectional Internet connection); AppLocker (permit administrators to restrict app access on mobile devices); Managed User Experience, Microsoft Application Virtualization (App-V), Microsoft User Environment Virtualization (UE-V);
Security – Credential Guard, Device Guard;
Windows fundamentals – Windows to Go, BranchCache.

Windows 10 Enterprise LTSB and LTSC aim at providing system stability by reducing changes to Windows functionality, keeping only security updates and bug patches. As a result, it does not include a number of applications that require regular updates, such as:
- Microsoft Edge
- Microsoft Store
- Cortana
- OneDrive
- Windows Ink
- Microsoft Mail
- Calendar
- OneNote
- Weather
- News
- Sports
- Money
- Photos
- Camera
- Music
- Clock

Windows 10 Enterprise will help your company manage workloads better, reduce stress for system operators, provide advanced security features to your IT environment and bring great results in no time.