www.forscope.hu
Office 2016 Standard (Academic)
Office 2016 Standard (Academic)
magyar és
több mint 10 másik nyelv
angol
német
olasz
francia
portugál
spanyol
szlovák
cseh
lengyel
bolgár
+ számos egyéb nyelv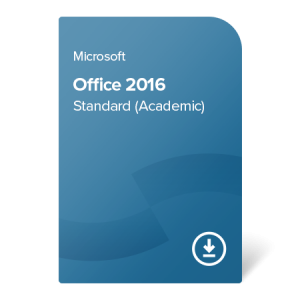 A kép csak illusztráció. A terméket csomagolás nélkül szállítjuk.
Еlektronikus tanúsítvány
Átvihető (online aktiválás)
Egy eszközhöz
Tartalmazza a Word, Excel, PowerPoint, OneNote, Outlook és Publisher programokat
Lejárat nélküli
Windows operációs rendszerrel kompatibilis
Kompatibilis a távoli asztali szolgáltatásokkal (RDS)
Termék típusa:
teljes verzió; esetlegesen frissített a szerzői jog tulajdonosával kötött karbantartási megállapodás alapján
Disztribúció formája:
mennyiségi (OLP, EA vagy hasonló); elektronikus tanúsítvány
Másodlagos szoftver:
igen; az összes szükséges dokumentumot az EU jogszabályaival összhangban szállítjuk
Érvényesség:
életre szóló
Átruházhatóság:
átvihető
Telepítési eljárás:
telepítés a gyártó telepítőfájljából (a fájl letöltéséhez linket biztosítunk)
Architektúra:
32/64 bit
Operációs rendszer kompatibilitása:
Windows
Nyelv:
többnyelvű szoftver
Kompatibilitása MS Office:
MS Office Standard, MS Office Pro Plus és különálló MS Office alkalmazások
Kompatibilis számok (P/N)
:
021-10554
Szoftvertanúsítvány
Az EU jogszabályainak megfelelő dokumentáció (eladói nyilatkozat)
Vásárlásról szóló igazolás (számla)
Telepítőfájl letöltése
Processzor:
1 GHz
Memória:
1 GB RAM (32-bit); 2 GB RAM (64-bit)
Merevlemez-terület:
3 GB
Operációs rendszer:
Windows 7, 8, 8.1, 10; Windows Server 2008 R2, 2012, 2012 R2, 2016
Grafika:
DirectX 10 grafikus processzor
Ajánljuk még
Project 2013 Professional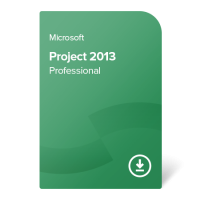 84 900 Ft
Visio 2016 Standard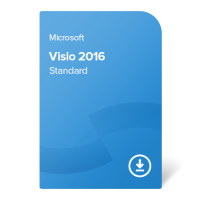 80 900 Ft
Office 2016 Standard (Academic)
Office 2016 Standard is the best option for small businesses that need desktop Office applications for PCs. The applications will save you time spent on repetitive tasks, enable you to cooperate on documents with built-in collaborations tools, or communicate with your co-workers easily. Plus, the apps are integrated with the OneDrive cloud storage, so you can access all of your data from virtually anywhere!

Office 2016 Standard adapts to your work preferences by allowing you to capture your ideas by using keyboard, pen, or touchscreen. In case you reach a standstill, the "Tell me what you want to do" box will help you out. Type in any word related to the task you want to do and the box will suggest just the right options. Thanks to the Insight feature, you can search for relevant information right inside the document and then use the results to enrich or complement your texts. Also, you will enjoy the differently colored tabs of each application. Now you won't get lost among the opened files anymore!
The Office 2016 Standard includes:

Word 2016
Word has improved its comment tracking with a new 'reply' button. Additionally, now you can edit PDF paragraphs, lists, and tables by pulling them into the Word file.
Excel 2016
Excel saves your time by learning your data input patterns and doing it for you with the auto-complete function. The new charts and graphs will certainly present your business successes in the most compelling way. The program recommends the most suited charts and gives you a preview of how your data can be presented.

PowerPoint 2016
With PowerPoint you will share your presentation online by simply sending a link to your audience.

OneNote 2016
OneNote embeds almost any type of file ranging from Excel spreadsheets to video clips. It can be synced to your other devices allowing you to smoothly share your OneNote notebooks from anywhere.

Outlook 2016
Outlook enables you to reply directly in the Reading Pane, thus making your email conversations more to the point.
Publisher 2016
Publisher helps you to easily create, personalize, and share a wide range of professional-quality publications. Swap pictures with a simple drag and drop, or add pictures directly from your online albums. Use special effects to make your publications stand out. Choose from an array of page parts, like sidebars and stories, as well as calendars, borders, advertisements, and more.
Important: It is not possible to install both volume and retail license versions of software on the same device. That means that, for example, you can't install Microsoft Office Home and Business (retail license) and Project Professional (volume license) on the same computer.